02 June 2020 - 12:57 p.m.
Could You Repeat That? CLXXXI
Favorite Lines of Recent Reads
Quarantine Edition (starting March 14)
Are You There God? It's Me, Margaret, Judy Blume
I caught myself starting to say, Are you there God, but then I remembered that I wasn't talking to him anymore. I wondered if he would strike me down. Well, if he wanted to, that was his business!
Harry Potter and the Half-Blood Prince, JK Rowling x2
"I liked the D.A.! I learned loads with you!"
"I enjoyed the meetings too," said Luna serenely. "It was like having friends."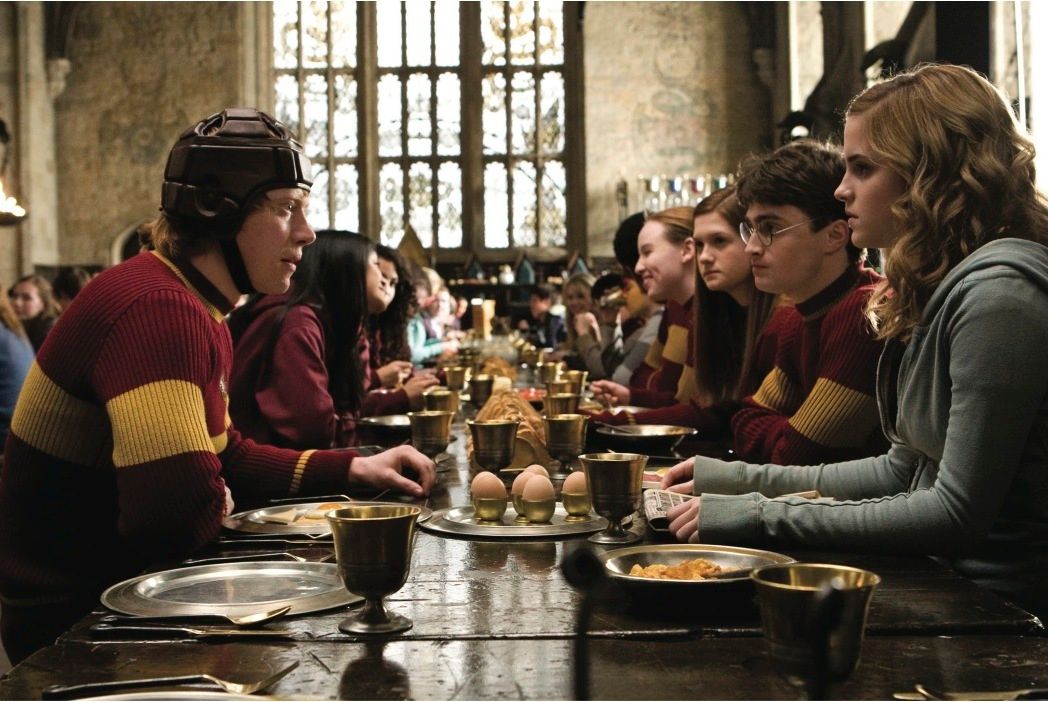 Such a Fun Age, Kiley Reid
As the silence settled in, Kelley started to remind Emira of the type of person on the train who cussed out loud when there was a delay. There was always that one passenger who seemed to believe that the train had been delayed only for them, as if no one else was inconvenienced and late. And as time went on, they became angrier at the fact that they couldn't speak to a manager, rather than bothered by the delay itself. The car rolled along in the glittery snow, and for the first time since they'd been dating, Emira felt that Kelley was acting particularly white.
The Shadow Rising, Robert Jordan
"Prophecy is no more than a sign of what people hope for."
The Years of Rice and Salt, Kim Stanley Robinson
It occurred to her more than once that there were ways in which we know the dead better than the living, because the actual person is no longer there to distract our thinking about them.
The Name of All Things, Jenn Lyons
"Don't tell me you loved her."
"Is she dead?"
"That question doesn't mean what you think it does."
Oryx and Crake, Margaret Atwood
"I don't buy it," said Jimmy. Where was her rage, how far down was it buried, what did he have to do to dig it up?
"You don't buy what?"
"Your whole fucking story. All this sweetness and acceptance and crap."
"If you don't want to buy that, Jimmy," said Oryx, looking at him tenderly, "what is it that you would like to buy instead?"
A Question of Belief, Donna Leon
'It's pretty obvious that he loved Fontana.'
'But?'
'People kill the people they love every day,' Vianello said.
The Deep, Rivers Solomon
Forgetting was not the same as healing.
Harry Potter and the Deathly Hallows, JK Rowling, x2
The sword of Gryffindor was hidden they knew not where, and they were three teenagers in a tent whose only achievement was not, yet, to be dead.
The Secret Chapter, Genevieve Cogman
"Can't you counter-hack his computer and make it blow up or something?"
Indigo's expression of scorn could have been used to etch diamonds.
Angel Mage, Garth Nix
"Leave the mysteries to those who can afford the consequences of discovering what they mean."
Pachinko, Min Jin Lee
In life, there was so much insult and injury, and she had no choice but to collect what was hers. But now she wished to take Solomon's shame, too, and add it to her pile, though she was already overwhelmed.
Deathless Divide, Justina Ireland
How does one go on when they've lost their heart? By being heartless.
Finna, Nino Cipri
Heartache felt like a persistent hangover: lethargy, a headache, an unshakeable belief in the cruelty of the world, drifting outside of time.
The Year of the Flood, Margaret Atwood
I wasn't in the picture because I'm the frame, she thinks. It's not really the past. It's only me, holding it all together.
When We Were Magic, Sarah Gailey
I swing my legs through the air and wonder if, a hundred years from now, some other girl will be swinging her legs in this same spot, feeling all the same things that I'm feeling. I think probably not, but maybe something close. Maybe she'll feel everything I do, minus the murder-anxiety.
From Scratch, Tembi Locke
He was no more gone from my life than the moon is gone from the sky in daylight. He was everywhere, yet unseen. Learning to exist in that kind of love would take time. Time is maybe the most critical aspect of loss.
The Fires of Heaven, Robert Jordan, x2
"Sleep well and wake, Rand al'Thor." Only an Aiel would wish you a good night by hoping you didn't die in your sleep.
MaddAddam, Margaret Atwood
The story tells itself inside Toby's head. She doesn't seem to be thinking about the story, or directing it. She has no control over it; she just listens.
Rainbirds, Clarissa Goenawan
"I don't have any friends."
"But I always see you arriving and leaving with your classmates."
"Those are acquaintances, not friends."
"There's a difference?"
"Of course," she said. "Acquaintances are people you know, but friends are people you can count on."
The Golden Wolf, Linnea Hartsuyker
Solvi kept smiling. Hallbjorn was a belligerent young man who talked too much--even diminished as he was, Solvi would have to be dead before he could be bested by one of those.
The Scent Keeper, Erica Bauermeister
Sometimes there were those unreal perfumes, jumbling and talking too loudly--but underneath them I could always find the person. Sadness, like the dark purple juice of a blackberry. Fear, like the metallic taste of an oncoming storm. Love, which smelled like nothing so much as fresh bread.
Cold Storage, David Koepp
She didn't know exactly what the Defense Threat Reduction Agency did, but it was a safe bet that a Rat King and a deer that knows how to work an elevator were probably right up their alley.
Lord of Chaos, Robert Jordan, x2
"We are always more afraid than we wish to be, but we can always be braver than we expect."
Emergency Skin, NK Jemisin
"The idea of doing something without immediate benefit, something that might only pay off in ten, twenty, or a hundred years, something that might benefit people they disliked, was anathema to the Founders. Even though that was precisely the kind of thinking that the world needed to survive."
The Vela, Becky Chambers, et al
"Thank you," she said over the comms. "I really didn't want to kill you."
"I have no idea how to respond to that," he said.
The Rook, Daniel O'Malley
"Rook Thomas, you look different somehow."
"Well, I recently got the shit kicked out of me," she said.
"Ah, that would be it then," Alrich replied, and he settled down into the chair next to her with sinuous grace.
The Jetsetters, Amanda Eyre Ward
Lee had learned long ago to coat her words, no matter how dire, in bulletproof cheer. It was only recently that she was beginning to admit to herself how much it hurt to have to be fine.
The Black God's Drums, P Djeli Clark
Whenever there's a storm or high winds, Oya is at her strongest. I can hear her blaring in my head and all around me. In these waters, Oshun must be like that for the captain. Fighting it has to be like trying to push back a flood. In my head, Oya laughs. You can run from those old Afrikin goddesses. But they find you when they ready.
Wanderers, Chuck Wendig
It was a city permanently stuck in the predawn hour before the hangover truly hit. Right there at the Rubicon of still having fun and about to start puking, on the line between everything is amazing and the End Times are here.
And that was the hour at which Benji arrived.
Three A.M.
A Crown of Swords, Robert Jordan, x2
"I keep building up toh toward you," she smiled ruefully, "but I am not going to let you beat me. You are going to have to let me save you at least once to balance matters."
"I'll see what I can arrange," he said dryly, stuffing the medallion into a coat pocket.
Salvation Day, Kali Wallace
Ten years I had been a ghost among the living. I didn't know how to be anything else.
Mimi Lee Gets a Clue, Jennifer J Chow
"How long have you been waiting for me to arrive?"
"All my life," he quipped, giving me a lopsided grin.
"Oh, is that what's for dinner?"
He gave me a blank look.
"Cheese?"
Stiletto, Daniel O'Malley
"I don't care what you people say!" Felicity burst out suddenly, and everyone in the room jumped. "We are not using a font that does not have fucking serifs!" Odette buried her face in her hands.
Randomize, Andy Weir
Her parents knew they'd never find her a man as smart as she was. So they focused on "smart enough not to be left behind."
"Fantastic Beasts and Where to Find Them," The Hogwarts Library Collection, JK Rowling
The Kappa feeds on human blood but may be persuaded not to harm a person if it is thrown a cucumber with that person's name on it.
Children of Virtue and Vengeance, Tomi Adeyemi
"If you're going to be an elder, you need to understand that true magic isn't about power," I explain. "It's something that's a part of us, something that's literally in our blood. Our people have suffered for this. Died for this. It's not something you can just learn."
The Path of Daggers, Robert Jordan, x2
"He's not a total idiot," she said dryly. "In fact, he has a good head on his shoulders. He thinks like a woman, most of the time."
Harry Potter and the Cursed Child, JK Rowling, John Tiffany, & Jack Thorne
RON: You know, Gin, we always thought there was a chance you could be sorted into Slytherin.
GINNY: What?
RON: Honestly, Fred and George ran a book.
HERMIONE: Can we go? People are looking, you know.
GINNY: People always look when you three are together.
The 7½ Deaths of Evelyn Hardcastle, Stuart Turton
"You're trying to rescue me?" she says incredulously, the glass shard dangling by her side, forgotten.
"Something like that."
"But you murdered me."
"I never said I was very good at it."
The Friends of Eddie Coyle, George V Higgins
"Let's see, two murders, three robberies, burglary in all of them bankers' houses, probably gunrunning, stolen cars, conspiracy. Did I leave something out?"
"Blasphemy," Foley said. "I always wanted to charge a guy with blasphemy."
The Rhythm Section, Mark Burnell
'He was unaware that he was in business with you. And he has no desire to end up like Lehmans.'
'Lionel Lehmans died from a cardiac arrest.'
'We heard that, too.'
King Zeno, Nathaniel Rich
Still she didn't understand his heart--she couldn't. A person who believed so fervently in the hereafter couldn't understand the desire to make something that would live forever.
White Teeth, Zadie Smith
The harder Achilles tried to catch the tortoise, the more eloquently the tortoise expresses its advantage. Likewise, the brothers will race toward the future only to find they more and more eloquently express their past, that place where they have just been. Because this is the other thing about immigrants ('fugees, emigres, travelers): they cannot escape their history any more than you yourself can lose your shadow.
Night Boat to Tangier, Kevin Barry
He will never lose the feeling of the love that they had together, or the nausea of its absence.
Hate is not the answer to love; death is its answer.
Ammonite, Nicola Griffith
The world was telling her: her blood, the tides in her cells, and the fluctuations in her nerves already beat to its rhythm, just as they had once resonated to the electromagnetic surges of Earth. Her body rang with this world. She had a place here; she could take it up, if she chose.
Winter's Heart, Robert Jordan, x2
The day dawned cold, with gray clouds that obscured the rising sun and winds off the Sea of Storms that rattled loose panes of glass in the window casements. In stories, not the sort of day for grand rescues and escapes. It was a day for murders.
House of Earth and Blood, Sarah J Maas
"You have my number now. Call it if something goes wrong, or feels wrong, or if you need anything."
"Like a pizza?"
She clearly saw the middle finger Hunt lifted above his head. Shadow of Death, indeed.
A Gentleman in Moscow, Amor Towles
While the splendors that elude us in youth are likely to receive our casual contempt in adolescence and our measured consideration in adulthood, they forever hold us in their thrall.
The City We Became, NK Jemisin
"Well, now we know what her super-special power is, I guess: magic xenophobia."
Weather, Jenny Offill
I have to be careful. My heart is prodigal.
Crossroads of Twilight, Robert Jordan, x2
Siuan had been Aes Sedai for more than twenty years, and Amyrlin for ten, but she had no more idea how to deal with being in love than a duck had about shearing sheep.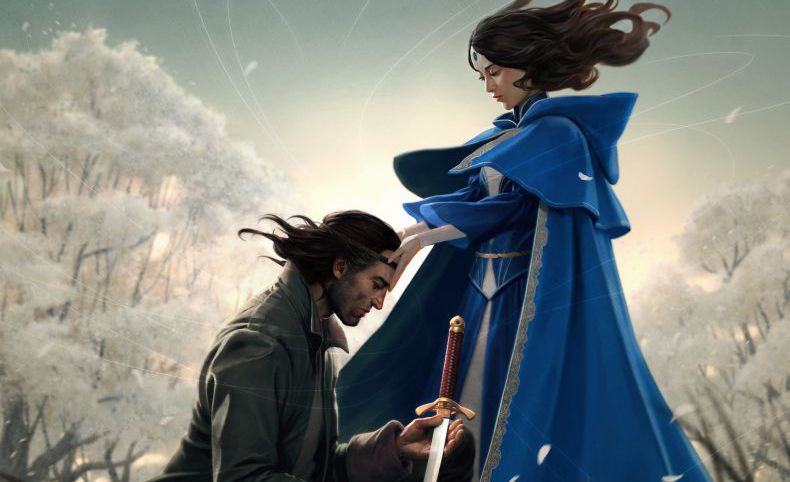 We Ride Upon Sticks, Quan Barry
What we know now:
a. Anticipation is often the best part of life.
b. Anticipating something, though lovely fun, does not make it so.
The Starless Sea, Erin Morgenstern
There is a scar above his left eyebrow. There are so many pieces to a person. So many small stories and so few opportunities to read them. I would like to look at you seems like such an awkward request.
Red, White & Royal Blue, Casey McQuiston
"This has been going on for seven months? That's why you--Oh my God, I thought you were getting into international relations or something."
"I mean, technically--"
"If you finish that sentence, I'm gonna spend tonight in jail."
Kafka on the Shore, Haruki Murakami
"Individual errors in judgment can usually be corrected. As long as you have the courage to admit mistakes, things can be turned around. But intolerant, narrow minds with no imagination are like parasites that transform the host, change form, and continue to thrive."
By the Pricking of My Thumbs, Agatha Christie
"I'm sorry to hear"--his voice had a vague charm to it, though it had some elements of a ghostlike voice, faraway, lacking in resonance, yet with a curious depth--"about your accident," he said. "It's so sad nowadays--all the accidents there are."
The Ballad of Songbirds and Snakes, Suzanne Collins
"Tell her," said Tigris, "that I am rooting for her."
"Tell her," the Grandma'am added, that we are all so sorry she has to die."
The Boyfriend Project, Farrah Rochon
"Now you can drink this wine to celebrate the gains you've made, but I'll be damned if I let you waste another drop of this fantastic Chianti on wallowing. Hell no. This wine comes from happy grapes. It is to be used for celebration purposes only."
Knife of Dreams, Robert Jordan, x2
"I think your life might make a story," the general said, her expression inviting him to tell as much of it as he would.
"I'd rather my life were ordinary," he told her. Stories were no place for a man who wanted peace.
Imaginary Numbers, Seanan McGuire
"There are losses we don't move past, no matter how hard we try. Some wounds, once inflicted, bleed forever underneath the skin. All we can do is learn to live with them."
The Queen of Nothing, Holly Black
"Seelie and Unseelie, Wild Folk and Shy Folk, I am glad to have you march under my banner, glad of your loyalty, grateful for your honor." His gaze goes to me. "To you, I offer honey wine and the hospitality of my table. But to traitors and oath breakers, I offer my queen's hospitality instead. The hospitality of knives."
Somewhere in Between, Melissa de la Cruz
"I feel like the moon is only in the sky because I'm holding it up. And I can't much longer."
When Breath Becomes Air, Paul Kalanithi
It occurred to me that my relationship with statistics changed as soon as I became one.
Educated, Tara Westover
Not knowing for certain, but refusing to give way to those who claim certainty, was a privilege I had never allowed myself. My life was narrated for me by others. Their voices were forceful, emphatic, absolute. It had never occurred to me that my voice might be as strong as theirs.
Long Bright River, Liz Moore
I was more afraid of the truth than the lie. The truth could chnge the circumstances of my life. The lie was static. The lie was peaceful. I was happy with the lie.
The Gathering Storm, Robert Jordan and Brandon Sanderson
"You didn't ask where I got this."
"You're Aes Sedai," Mat said, shrugging. "I figured you...you know, saidared it."
"Saidared it?" she asked flatly.
He shrugged.
Towers of Midnight, Robert Jordan and Brandon Sanderson
"Just because a man marries someone doesn't mean he suddenly becomes bloody nobility."
Thom and Talmanes exchanged a look.
"Mat," Thom said. "That's actually exactly how it works."
A Memory of Light, Robert Jordan and Brandon Sanderson
"A drum with no head," Easar said softly, flicking the horse's reins. "A pump with no grip. A song with no voice. Still it is mine. Still it is mine."
And...
Egwene looked from Mat to the Seanchan Empress, then back at him again. Finally, unable to do anything else, she burst out laughing. "You married Matrim Cauthon?"